Sebastian Dark Oil Hair oil 30 ml*
to your Sebastian order from 40 €
*Only one gift per customer and only as long as stocks last.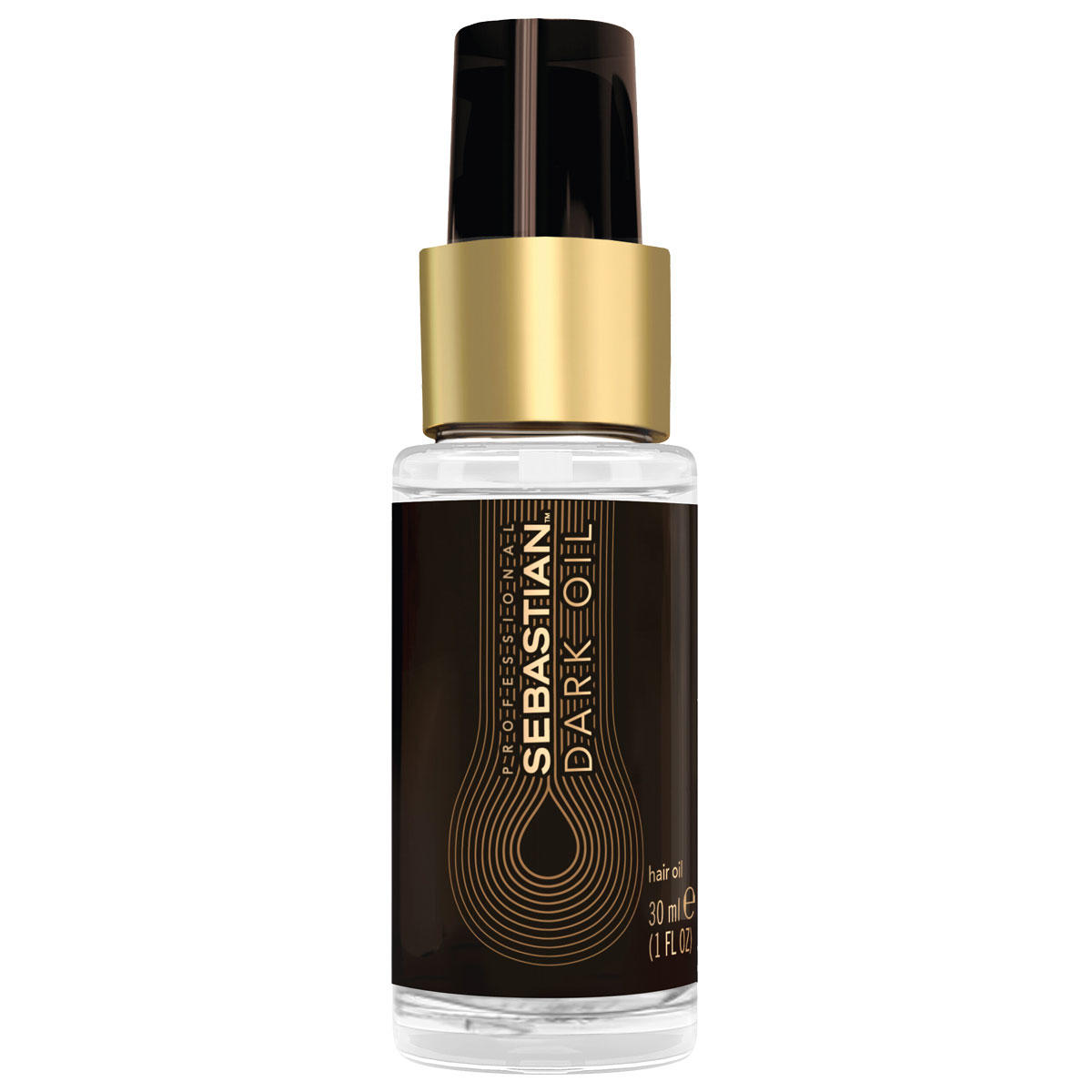 Features
Natural & Clean: Alcohol-free, Ammonia-free
Description
Semi-permanent color shine enhancer gives hair up to four weeks of brilliant shine and nuance. A perfect and nourishing foundation for any styling. Suitable for all hair types.
Cellophanse- Gentle color shine
Gentle on hair - Cellophanes is a "hair friendly" color shine enhancer, free of ammonia, alcohol and peroxide. The formulation increases hair reflectivity, strengthens, maintains natural moisture levels and protects against UV rays. So gorgeous shine and translucent color also means stronger and healthier looking and naturally toned hair for everyone. Cellophanes has a low pH (2.8-3.3). This means the cuticle is kept tightly sealed so Cellophanes color molecules settle on the hair surface, creating a translucent, shiny layer of color around each strand of hair that lasts up to four weeks.
Fall in love with this color shine again and again, because Cellophanes
refreshes any permanent hair color.
Improves the color strength of every shade.
is color correction and finish for lightened or bleached hair.
improves the condition of the hair after stresses such as perms or straightening treatments.
BLOND
Clear - Pure brilliance, ideal for blending. Achieves a brilliant, pure shine without nuance. Gloss enhancement for a healthy, shiny look. Suitable for all color types.
Ice Blonde - Reduces unwanted yellow tint. Perfect for cool blonde tones and for hair with highlights. Application range 12/0 to 7/0.
Champagne Blond - A brilliant beige-pink for refining light blonde nuances. Application range 12/0 to 8/0.
Vanilla Blond - Gives a soft beige with depth to natural or colored blond hair with or without highlights. Application range 12/0 to 7/0.
Honeycomb Blond - Gives medium blonde to light brown hair an intense golden-warm shimmer. Application range 10/0 to 6/0.
SPECIAL TIP - MATTING BLOND: Mix a larger amount of Ice Blond with a touch of Espresso. Depending on the initial tone, dose the proportion of espresso.
RED
Saffron Red - Bright golden red, ideal for mixing for light red tones and in combination with brown tones. Application range 8/0 to 5/0.
Cinnamon Red - Vivid, vibrant red with a hint of orange, ideal for mixing with blonde tones for soft reddish-blonde results. Range of use 8/0 to 4/0.
Cassis Red - An expressive dark purple. Perfect for mixing with all brown tones for cool brown results. Application range 6/0 to 3/0.
Cranberry Red - Deep, rich red, ideal for blending. Range of use 7/0 to 2/0.
SPECIAL TIP - DURABILITY RED: To make a steely red more durable on an 8 to 10 brightness, mix in browns.
BROWN
Caramel Brown - Add a soft golden brown nuance to brunette hair. Use from 7/0 to 4/0.
Chocolate Brown - Gives brunette hair a deep chestnut tone. Application range 7/0 to 3/0.
Espresso Brown - A dark, rich espresso tone for an expressive brown. Application range 6/0 to 3/0.
SPECIAL TIP - MIXING COOL, SMOKY BROWN: Espresso Brown and Cassis Red produce a light or stronger smoky rich brown tone depending on the starting base and mixing ratio.
Ingredients: The liquid color shine enhancer builds on food dyes that impart a natural-looking, translucent color shine. Light is reflected on the hair surface, creating a special translucent shine experience. The anionic dyes accumulate on the hair surface instead of penetrating it, as most direct dyes do. This provides each hair fiber with translucent color and gorgeous shine for up to 4 weeks. Perfect for natural or color-treated hair that craves a color shine boost. pH 2.8-3.3.
Application:
Prepare hair with shampoo and towel dry.
Choose shade and apply color evenly and saturated with brush. Then cover with a cap.
Application time: 20-25 minutes with heat.
Then let the hair cool for a little 5 minutes and then rinse with lukewarm water.
TIP: Cellophanes can also be used as a color finishing treatment instead of a hair treatment.