Wella Color Kit*
to your Wella coloring products from 29 €
*Only one gift per customer and only as long as stocks last.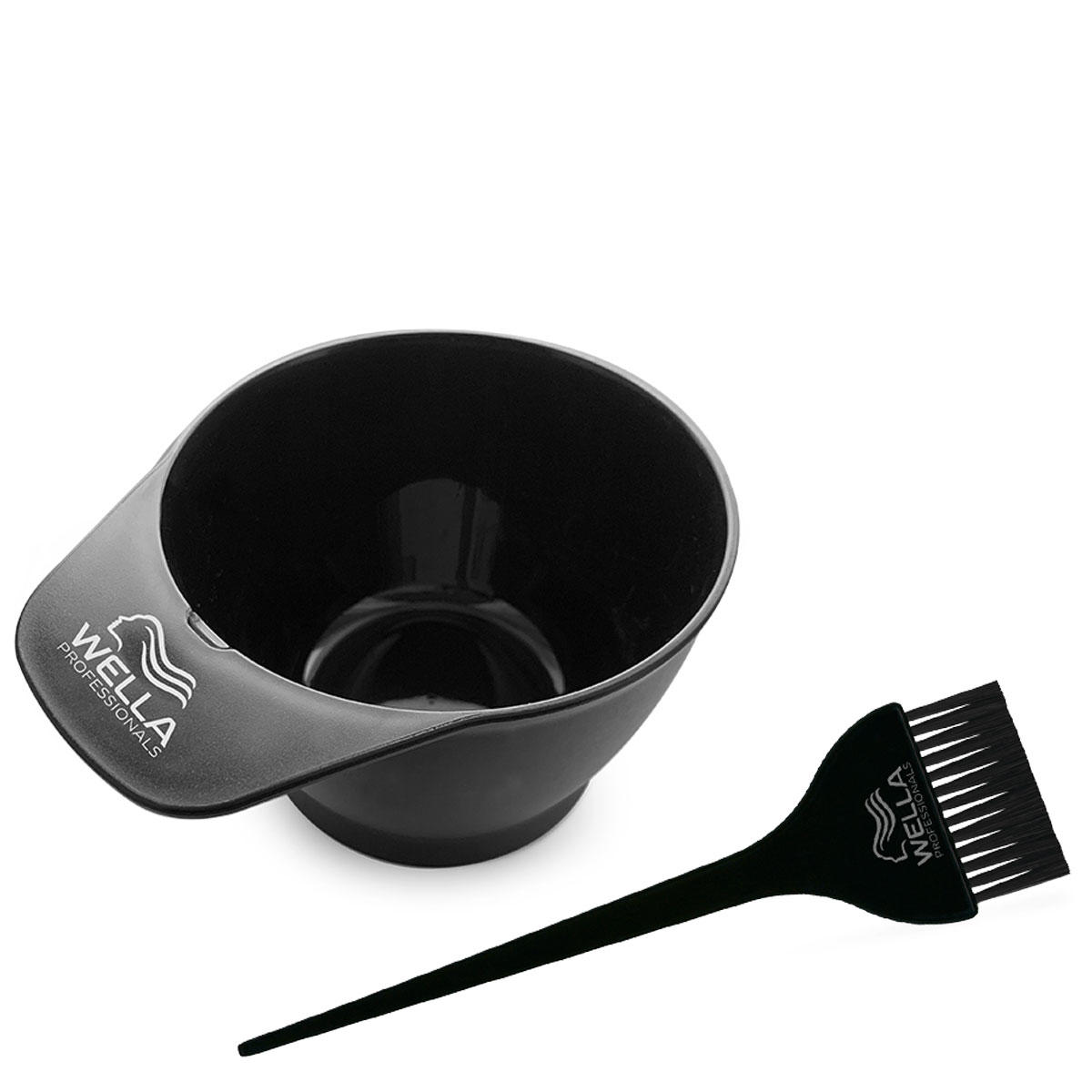 Description
Join 100,000 salons worldwide and choose Wella Professionals Koleston Perfect ME+ for radiant and vibrant color results. From the development of the very first color cream in 1950 to the use of cutting-edge technology to reduce the risk of developing allergies, Koleston Perfect sets the standard for expertise and creativity in hair color. With a portfolio of professional hair color products Koleston Perfect ME+ an unlimited color palette to create a beautiful, unique look for every client. Koleston Perfect ME+ - The color that changes everything but the salon routine.
Discover pure, intense color for personalized results. Use to enhance individual shades or for sheer application with Welloxon Perfect. Tube 60 ml.
PERFECT, EQUAL and modern color results.
LESS HAIR DAMAGE with each application.
ME+ reduces the risk of developing a new allergy to hair color.**.
* Compared to the previous Koleston Perfect. Valid for Koleston Perfect with Pure Balance technology.
** FOR PEOPLE WHO ARE NOT ALLERGIC TO HAIR COLORANTS. Although the risk of developing new allergies is reduced, there is still a risk of allergic reactions, which can sometimes be severe. Perform an allergy test 48 hours before each coloring session. Follow safety instructions carefully and refer to www.wella.com for more information. If your client has a history of allergic reactions to hair dyes, do not color. ME+ is included in certain shades of Pure Naturals, Rich Naturals, Vibrant Reds, Special Blonde and Deep Browns from the Koleston Perfect brand.
Application: Apply to dry hair. Pure Naturals, Rich Naturals, Vibrant Reds, Deep Browns mixing ratio 1:1 with Welloxon Perfect (4%, 6%, 9%, 12%). Special Blonde Mixing ratio 1:2 with Welloxon Perfect (9%, 12%). Special Mix for refining/intensifying the fashion shades. (A mixing recommendation can be found on the color card). - Pure application with Welloxon Perfect. - 0/00 for diluting existing shades.